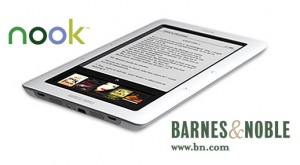 You spoke (posted, actually), and we listened.
Following days of intense negotiations, not with Barnes and Noble (God bless 'em), but with their JenKore designed user interface, we can finally announce:
Flight of the Angels is now available on Nook!
You can access the BN Nook store by clicking on the Nook FOTA icon back on our main page, or simply click here.
Nook users:  Could we ask two favors?
Once you've read the book (and we hope you like it), could you leave a review on the BN site?  We don't know a ton of Nook people, so your reviews will carry extra weight.
We would love some direct feedback as to how FOTA looks and operates on your device. Unfortunately, the UCN only issues handpods to squadron personnel and the Nook version has some funny formatting when we use them.  We're curious as to how your actual reading experience is delivered.  If you'd like, you can leave a comment here or email us at mail@flightoftheangels.com.
Thanks!