About the Series
(Click to buy on Amazon)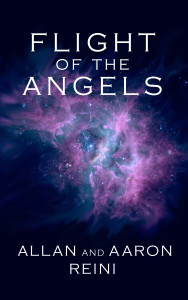 Religion is outlawed. On Earth and on colonies across the stars, those who cling to their faith are labeled "religious extremists" and forced into re-education camps.
Dex D'Felco never planned on getting involved. He was a rising star in the United Coalition Navy, an ace pilot in command of the "Angels"—the UCN's most prestigious fighter squadron. But when he learns that a colony of religious refugees is under attack, Dex makes a split-second decision that costs him his once-promising career. Now interstellar fugitives, Dex and the Angels fight to survive against a force more terrifying than any of them could have ever imagined.
Meanwhile, Darik Mason, an ambitious junior executive at JenKore, begins to uncover a dark secret within his company. His search for answers sets him on a collision course with the Angels—with thousands of innocent lives hanging in the balance.
With its exotic locations, high-tech espionage, and thrilling space battles, Flight of the Angels (book one in the series) is exhilarating and immersive, setting a bold new standard for religious science fiction.

Fear is spreading. On the fringes of Coalition space, M-2s are hunting down and massacring entire colonies of Christians.
The Angels, however, are in no condition to respond. Captain Dex D'Felco has been missing for weeks, the Voor twins are incapacitated with a mysterious illness, and rumors about a traitor in their midst threaten to tear the squadron apart from within.
At JenKore, Darik Mason thought his new promotion would make everything better, but he soon realizes that he hasn't yet earned the respect of CEO Kirrone Jenkins, who seems determined to make his life miserable. When Darik learns of a corporate spy attempting to steal inflammatory secrets, he sees an opportunity to prove his boss wrong—and avenge the death of his parents.
Full of breathtaking action and pulse-pounding suspense, Hornet's Nest (book two in the series) takes the world of Flight of the Angels in exciting new directions, adding greater layers of emotional depth—and some shocking twists.

In this Flight of the Angels short story, young up-and-coming fighter pilot Dex D'Felco has a chance to become the Navy's first modern flying ace, but will he collapse under the pressure?
About the Authors
Allan Reini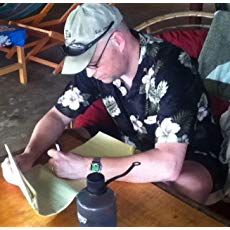 Allan Reini is an enthusiastic sci-fi fan with over thirty years of business and leadership experience. Allan lives in Hibbing, Minnesota, where he and his wife, Becky, are thankful to have three of their adult children and their six grandchildren in close proximity (with missionary son, Michael, available via Skype). He has admittedly raised a family of self-professed nerds, including his eldest son and co-author, Aaron.
Aaron Reini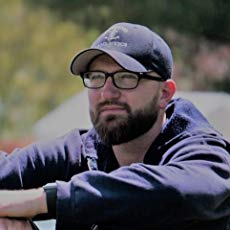 Aaron Reini, his wife, Jill, and their four children live in Hibbing, Minnesota. Aaron taught English for eight years at Hibbing Community College prior to moving into administration (though he still finds any excuse he can to get into the classroom). He has been writing collaboratively with his father, Allan, since 2008.