About the Book
Flight of the Angels is a futuristic book set in a dystopian society that has outlawed all forms of religious expression. An ex-Navy captain leads a group of fugitives on the run from their own government while a young executive uncovers a dark conspiracy within his own corporation.
In this first book in their Christian sci-fi series, co-authors Allan and Aaron Reini — a father/son writing team — introduce a dark, gritty universe where evil men plot destruction and heroes, while flawed, sacrifice everything to defend the defenseless. Flight of the Angels was published in October 2012. It is the Reinis' first novel.
About the Authors
Allan Reini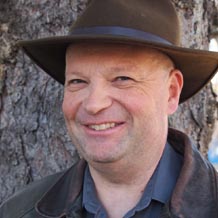 An enthusiastic sci-fi fan with over thirty years of business and leadership experience, Allan Reini brings his unique insights and humor to corporate and church events. Allan lives in Hibbing, Minnesota, where he and his wife, Becky, are thankful to have all four of their adult children and their four grandchildren in close proximity. He has admittedly raised a family of self-professed nerds, including his eldest son and co-author, Aaron.
Aaron Reini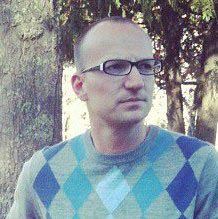 While earning his master's in English at Bemidji State University, Aaron Reini wrote and directed several short films, winning top honors at the Apple-sponsored iMovie film festival multiple times. Aaron, his wife, Jill, and their four children live in Hibbing, Minnesota. Aaron worked for several years as a writing instructor at Hibbing Community College before entering full-time ministry. He began collaborative writing with his father in 2008.