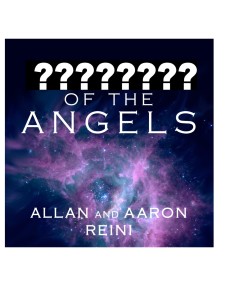 For folks who have wondered why it has taken us SO LONG to finish Hornet's Nest, it might be interesting to know that the FOTA sequel underwent several MAJOR revisions, before finally settling in to the story that will be released in October. So, in the interest of full disclosure, here are the top five considered, but ultimately rejected, plots and titles for Book #2:
The colony's food supply falls short following the growth of an indigenous fungus throughout the crops.
– Blight of the Angels
Hagen becomes frustrated with the cramped cockpit space in the S/A-81 Hornet. Punches holes in the fuselage to accommodate his legs.
– Height of the Angels
The squadron's plans for a Halloween party go horribly awry.
– Fright of the Angels
Scott concocts an elaborate practical joke to convince Seltrice that she is losing her mind. He fails.
– Gaslight of the Angels
And finally, Pastor Nathan writes a Christian-based Science Fiction novel. Unable to find a publisher, he chooses to self-publish instead.
– Slight of the Angels