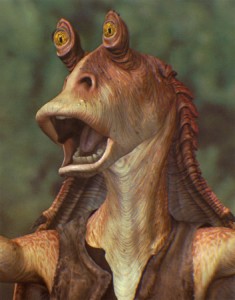 With the news of Disney's acquisition of Lucasfilm, and the subsequent imploding of Twitter, we jumped on our handpods for some instant reaction from the Flight of the Angels cast of characters.  Here's a sampling of what they had to say:
Dex "Deadeye" D'Felco: Thinks it's a bad idea.  Wants more details from Baker.
Darik Mason: Is pretty convinced the Dark Side would have no impact on him.
Nikky Weis: Refuses to get involved in all that CGI nonsense.  "Amateurs," he said, shaking his head.
Scot "Flash" Calgaro: Completely disagrees with George's decision and believes he could do a better job running the franchise.
Jani "Rabbit" McLeod: Would consider, repeat consider, the role of Mara Jade.
Eliot Liddle: Has already applied for the marketing position at Disney.
Alphonse and Josephine Brobergo: Are hosting George's retirement party at the Bistro Riservata next Thursday.  Come hungry.
Kirrone Jenkins: Has vowed vengeance on Disney, et al., if they inflict further damage on the series.
Ravi and Purnima Voor: Would like to play the Solo Twins, Jacen & Jaina.
Seltrice "Viper"  Valani: "Star Wars?  What are you talking about?  Get out of my room, Scot."
Graves: Three words: Grand Admiral Thrawn.